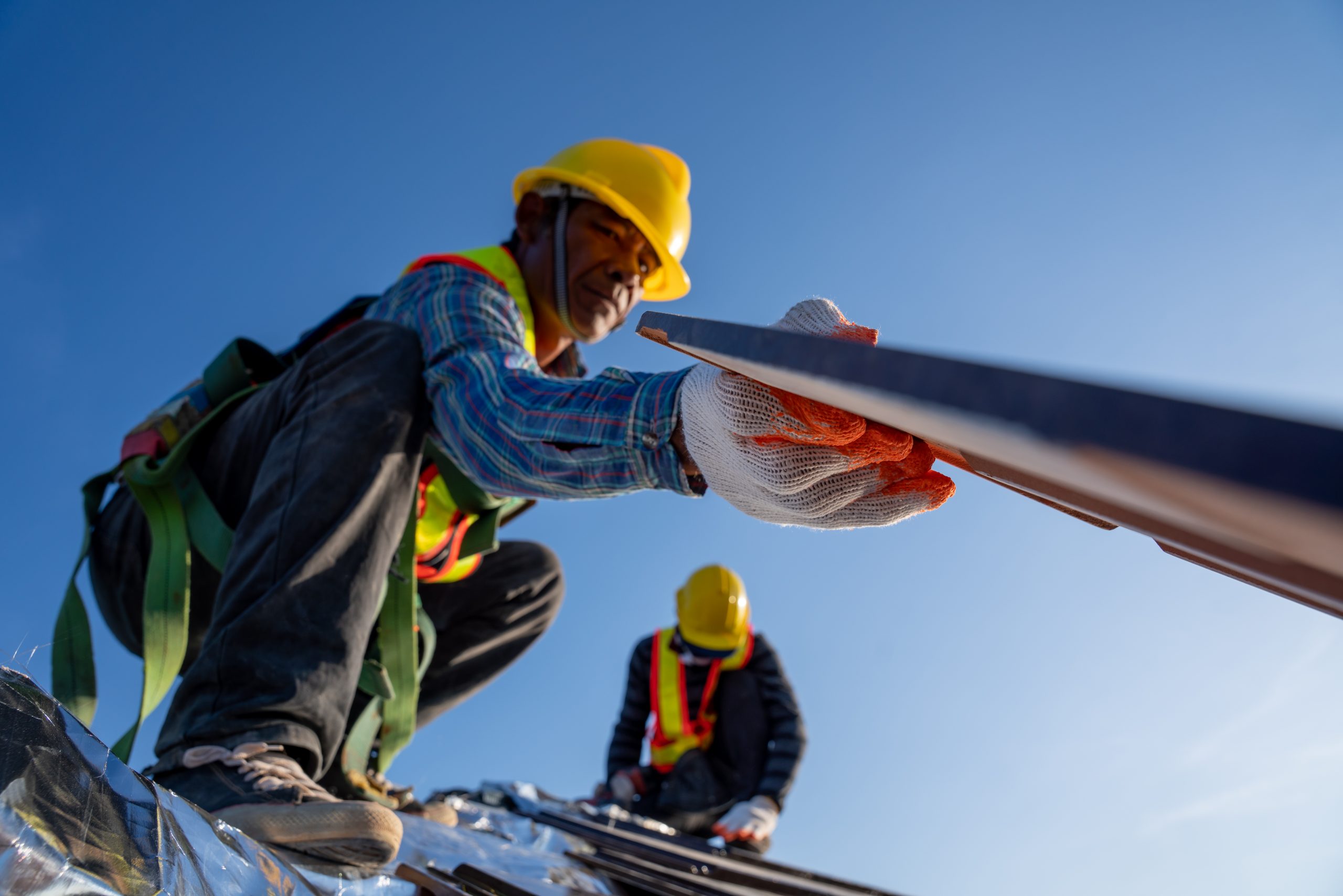 A Comparison of Commercial Roofing Systems—Process, Longevity, Pros and Cons
Lots of options. Lots of variables to sort through. Lots of advantages and disadvantages. Lots of decisions are to be made.  
When it comes to figuring out what type of roofing system is best for your commercial property, you've got plenty of things to work out. Attaining your best results involves having a detailed understanding of your people and business. Also knowing your physical location and type of facility. As well as analyzing the roofing systems available to you. This includes upfront costs and long-term warranties. When it comes to actually doing the job, the use of top-quality materials and installation by qualified professionals is a must. So is performing both routine maintenance and taking care of immediate emergency repairs over the long haul.  
To help with all that, check the chart for an overview of six common commercial roofing choices. We've also included a brief description of the processes and estimated longevity. There is also a listing of pros and cons associated with each one.  
Pros and Cons of Commercial Roofing Systems 
TYPE OF ROOF

 

PROCESS

 

PROS

 

CONS

 

LIFESPAN

 

Built-up Systems 

 

 

BUR ‒ Built-up roofing 

Commonly called tar-and-gravel, roofs are built of multiple, alternating layers of bitumen (asphalt) and reinforcing fabrics. They're topped with a protective layer of gravel or stone. In use 100+ years, BUR offers well-proved effectiveness.

 

Strong protection from UV rays increases energy efficiency of property 

 

Number of layers is adjustable to each situation. More layers = better protection

 

Low maintenance is required over roof lifespan 

 

Good fire resistance built in

 

Excellent for very large commercial properties. BUR is more affordable than newer, synthetic systems

 

Installation is hot, messy, slow, labor-intensive, with hazardous materials, fumes, disruption of business activity

 

Heavy materials add weight to building 

 

System can be susceptible to wind/water damage 

 

Leaks, tears are difficult to find, repair 

 

System is better suited to warmer than cold climates

 

 

15-30 yrs. 
TYPE OF ROOF

 

PROCESS

 

PROS

 

CONS

 

LIFESPAN

 

Built-up Systems

(continued)

 

 

 

Mod bit – Modified bitumen roofing  

Similar to BUR, mod bit has fewer layers, more adhesive options. Plys (layers) are sealed down to the roof deck or coverboard with no seams. Three different surfaces are available, mineral, foil, or laminate, with ceramic coating. 

 

System is strong, waterproof, airtight, tear-resistant 

 

Minimal maintenance is needed

 

Mod bit is more affordable than newer, synthetic systems 

 

On-site installation is labor-intensive

 

Dark color of materials absorbs heat, decreases energy efficiency

 

Vulnerable to UV damage

 

Supplemental coating is needed to improve energy efficiency

 

 

10-20 yrs. 
TYPE OF ROOF

 

PROCESS

 

PROS

 

CONS

 

LIFESPAN

 

Single-ply Membrane Systems

 

 

EPDM ‒ Ethylene propylene diene monomer 

AKA rubber roofing. EPDM is a thermoset process using a membrane manufactured offsite with all ingredients incorporated into rolls of material. Chemically cross-linked polymers become rigid once applied. One layer of membrane is applied to the roofing substrate. Seams are sealed between membranes with mechanical fasteners.

 

Rolls of membrane come in varying thicknesses to match material specifications to each property, situation 

 

Installation is easy since membranes are ready to place when delivered 

 

The system is not easily damaged by UV rays, is lightweight, durable, fire- and weather-resistant

 

The membrane is resistant to leaks, punctures

 

Seams between membranes can fail. Allowing moisture leakage into building

 

Finished membrane is black. Looks like unfurled inner tube. Is not particularly aesthetically attractive

 

While available, lighter colors are considerably more expensive 

 

 

15-25 yrs. 
TYPE OF ROOF

 

PROCESS

 

PROS

 

CONS

 

LIFESPAN

 

Single-ply Membrane Systems

(continued)

 

 

 

TPO – Thermoplastic roofing  

Also a rubber-like membrane system, thermoplastic roofing is made of synthetic substances that soften when heated, harden when cooled, and can be reshaped over time. Seams are heat-welded, melted together for a dependable bond. 

 

Reflective white membrane repels sunlight, reflects heat, UV damage

 

System resists corrosion, breakdown 

 

Seams are heat-welded/melted together for dependable bond 

 

Surface is resistant to mold, hail, fire, impact, air pollution. Providing long-term durability

 

Laminating of top layer, narrow width of rolls produce weak points that can shrink, crack, deteriorate, leak 

 

Fire-resistance is low, requiring integration of proper retardants 

 

Uneven quality of materials, variations in thickness lead to consistency problems 

 

 

7-20 yrs. 

 

 

PVC ‒ Polyvinyl chloride  

This is another type of thermoplastic system. Two layers of PVC material are reinforced with polyester plasticizers. Placed between plys to provide UV stability, flexibility, and prevent curling. Heat-welding keeps seams securely adhered together.

 

Roofing is durable, flexible, energy efficient 

 

System is resistant to moisture, fire, pollution, wind

 

PVC is well suited to fluctuating climates, varying natural settings 

 

Materials are recyclable, eco-friendly 

 

Upfront cost is higher than some other systems

 

Membrane tends to shrink over time, pulling apart at seams, corners, causing leaks

 

Older roofs may shatter, puncture, be difficult to repair

 

 

15-30 yrs. 
TYPE OF ROOF

 

PROCESS

 

PROS

 

CONS

 

LIFESPAN

 

Spray Foam Systems 

 

 

SPF ‒ Spray polyurethane foam  

A specialized system, SPF blends two chemical elements together under heat and pressure. Forming a plastic that transforms from liquid to solid within seconds. Expanding 30 times in volume as it dries. Once hardened, a fully adhered roof surface results. The foam must be covered with an elastomeric coating of silicone, acrylic, urethane, or butyl rubber. Finished with a layer of crushed stone granules to prevent damage from UV radiation and other elements. Each roof is custom-created on-site and endlessly renewable with careful maintenance and regular elastomeric recoating.

 

Highest R-value of any roofing for energy efficiency that saves on both heating and cooling costs 

 

Expansion properties of foam make it self-forming around protrusions (no vulnerable flashings, fasteners, tape). Formable to channel water and prevent ponding

 

Gaps, nooks, crannies, overlaps are sealed to make roof water- and airtight

 

System is lightweight, with good tensile strength

 

Depth of foam can be increased for greater energy savings, weather-resistance

 

Installation creates few business disruptions, can be installed over most existing systems

 

Installation must take place in temperatures above 50 degrees, with low humidity, calm wind, in order for foam to form correctly 

 

Technicians must be properly trained, use highly specialized equipment for desired chemical reaction to occur 

 

Initial cost is higher than some other systems

 

Elastomeric coating must be reapplied every 10 to 15 years to maintain integrity of system

 

Semi-annual inspections, immediate repairs are recommended to correct issues from debris, foot traffic, weather, UV radiation 

 

 

25-40+ yrs.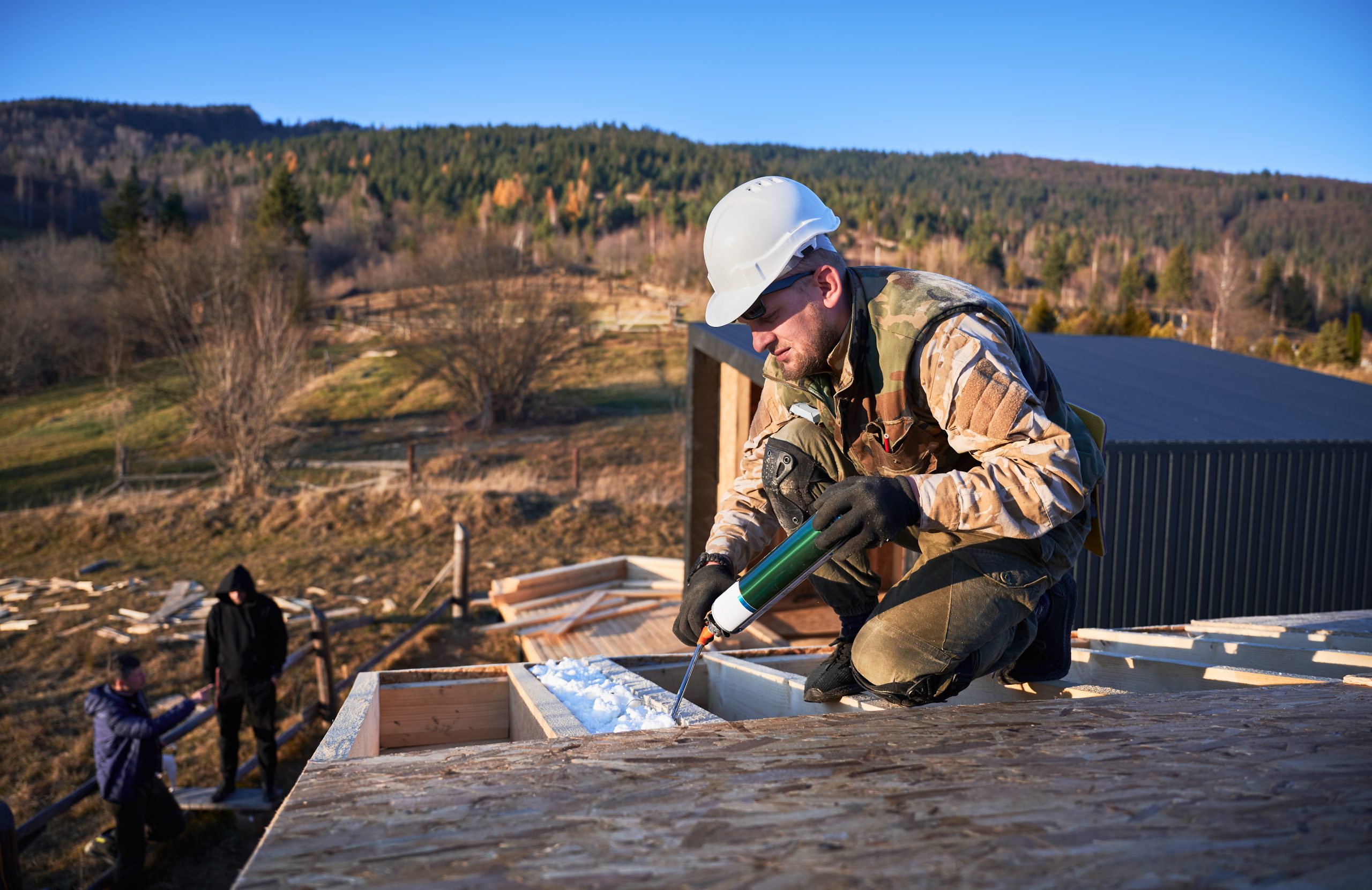 It should be noted that costs vary widely and are subject to volatility. At this writing (December 2022) per-square-foot pricing ranges from $2.00 at the low end to $10.50 or more at the top. Always work with a knowledgeable, qualified professional to get the roofing system that works best for you.